Archives by date
You are browsing the site archives by date.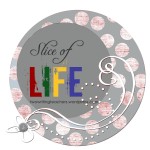 I sat there on the living room floor, trying to catch glimpses of the computer glowing before me as my daughter is busy pinning what has to be every last hair pretty she owns into my shoulda-been-washed-this-morning hair.  Phrases like, "just a second, Honey," and "Move right here, Babe," gently fell from lips that revolted […]
Please paste the link to your slice of life blog post in the comments below!