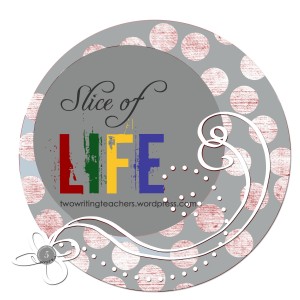 Dance Day.  Granted, everyday has the potential to be interesting working with middle school students, but on dance day, it's even more so.  Combine that with the fact that today is the semi-formal evening dance and it could make for a more interesting day indeed!
Thinking back, I recall my first ever Dowling Dance.  Garth and I were dating and it the dance at that time was held in early December.  It had been about 10 months or so, and while I'd been to some athletic events there was still a great deal of mystery surrounding "Mr. Cornwell's girlfriend."
So, my debut performance took place on Dowling Dance night.  Dressed for the occasion, we arrived and were immediately flocked by students.  Smiles and compliments were shared and I enjoyed seeing Garth in his element as a teacher.
Within the first half-hour, news traveled that "Mr. Cornwell's girlfriend" was there and various smaller groups of students came up to see if I'd pass the test as good girlfriend material.
The most memorable conversation was with Andrea.  We were going from the cafeteria to the gym and were stopped on the steps.  Andrea was gushing about how excited she was to meet me and how much she'd heard about me.  It was really sweet.  I'm not exactly sure what came over me, but when she asked, "You're Amanda, right?" I couldn't help myself.
Glancing suspiciously back and forth between Garth and Andrea, I replied hesitantly, "Um, no.  I'm Kim."  Hand on hip and irritation painted all over my face, I asked him, "Who's Amanda?"
The air in that small space of the school seemed to disappear!  This sweet sequined girl was floundering somewhere between embarrassment and utter disgust.
I quickly broke into a grin and let her know that I was completely joking and that yes, I was in fact, Amanda.  I'm not sure if she's ever really forgiven either Garth or myself, but it's certainly a memory I'm sure she'll never forget!
 This post was written as part of a monthly challenge sponsored by Two Writing Teachers, to encourage writing and community.  The goal is to write a Slice of Life entry each day throughout the month of March.