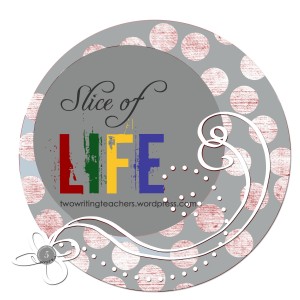 "Oh crap!" I can't go to bed! I haven't posted yet today! I said frantically reaching for the nearest piece of technology. A half-dead iPad is my best option – even if it means I can't see what I'm typing.
I have a great idea for an upcoming post, but am too busy thinking of my son's birthday party tomorrow morning…I'll have to share it tomorrow!!
Disclaimer – please excuse any and all spelling, grammatical or other errors.
This post was written as part of a monthly challenge sponsored by Two Writing Teachers, to encourage writing and community.
The goal is to write a Slice of Life entry each day throughout the month of March.