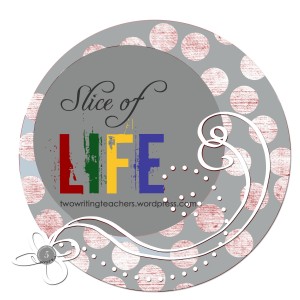 Note: This post is personal in nature and not something that I present to students in class.  This represents my views as a personal and not those of my school or district.
Sitting and listening today to one man's faith journey today, I found myself transfixed.  On his story and His story.  We read from Proverbs today, a portion of scripture called Wisdom's Rebuke.  We talked about world views and how God is a lens through which we can see the world.
I was particularly struck by this passage –
1 My son, if you accept my words
and store up my commands within you,
2 turning your ear to wisdom
and applying your heart to understanding—
3 indeed, if you call out for insight
and cry aloud for understanding,
4 and if you look for it as for silver
and search for it as for hidden treasure,
5 then you will understand the fear of the LORD
and find the knowledge of God.
As a teacher, I am in the "knowledge business" and ascribe to being a lifelong student.  It's true too.  I am constantly wondering and thinking, searching and learning about the past and present as a way to inform my future.  If my only job in this world was to learn and to create and to make meaning, I would consider that paradise.  I love knowing things and learning about people, from people.  I love sharing what I know with others.  And yet today, I feel as though something has changed.  What is this knowledge for which I am searching?  Is it the knowledge of God?  Or  "…empty philosophies and high-sounding nonsense that come from human thinking and from the spiritual powers[a] of this world…" (Col. 2:8).
For the past couple of months, I have been waking each morning, to read a small portion of scripture.  Some mornings, I know I'll be cutting it close to get ready and out the door in time for school and yet, I feel it's something I need to do.  Sometimes I feel like I want to keep reading, sometimes I'm not sure I understand exactly what I have just read.  Sometimes it's the perfect ointment to soothe my aching heart, other times it offers a comparison that makes me realize my blessings.  Either way, it's not any one day that makes or breaks this journey – it's all the days together as part of one on-going process.
This process of reading, learning, writing and growing has been powerful for me as a person.  While the topics are far different, the process is similar to what I hope for my students to engage in.  I long for a classroom community filled with questions and answer-seekers.  Discussions that may leave students feeling eager to learn more.  What I often find is a collection of students vying for attention, a deluge of standards and benchmarks, assessments and scores, points and rubrics.  In the midst of that, I strive for self-reflection and evaluation and an environment of internal and personal questioning.
Thinking today about world view has helped point me in a given direction.  This feeling of certainty is new and exciting.  I feel encouraged and long not to have others blindly accept my world view, but to understand that they have the power and ability to confidently choose their own.
This post was written as part of a monthly challenge sponsored by Two Writing Teachers, to encourage writing and community.
The goal is to write a Slice of Life entry each day throughout the month of March.