Dear Calder,
Today you turned FIVE – how can that be? As we sat there on your bed this afternoon, flipping through the photo album looking at your album I realized just how big you've grown. Placing your size 11 feet on the same inky prints in your baby book and seeing that they're more than twice the size was further proof. You're growing up. According to your proclamation this morning, you're "practically a teenager!"
I will never stop loving the way your mind is constantly whirring like the complex gears of an intricate watch. The things that you ponder and consider I can only hope to one day fully know. Your imaginative ideas and silly schemes I hope to one day experience in some real form because watching you explain your latest costume idea that will actually allow you to take to the air or dive into the depths is one of my greatest joys.
While our day didn't go exactly as planned, I'm confident it's exactly as it was meant to be. We laughed and cried, we learned and we loved. I'm so excited for all that's in store as you grow and one birthday becomes two, five and soon you will be a teenager. You have a kind heart and a strong soul, you are confident beyond reason at times. I've mentioned before that the reality of this being our last year home together each afternoon, is something I face with both excitement and trepidation. Will the talks we've had, the lessons we've shared about loving others and being respectful, will they follow to school and on playdates even after I'm asked to drop you off instead of come inside and play too?
More than anything else, I want you to know that I love you and pray for you to become exactly the boy God made you to be. Let's learn together this coming year – from challenges we face, mistakes we make, and successes we can revel in…together! You are my most precious blessing and I'm so very lucky to be your mom!
Happy Birthday, Buddy! I love you!
~Mom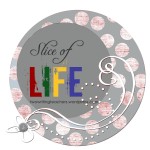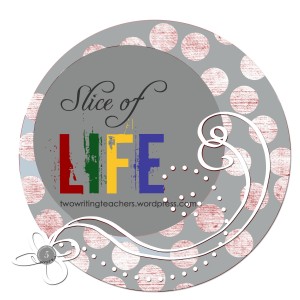 This post was written as part of a monthly challenge sponsored by Two Writing Teachers, to encourage writing and community.
The goal is to write a Slice of Life entry each day throughout the month of March.