Archives by date
You are browsing the site archives by date.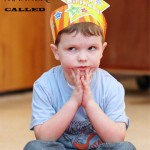 Today, students learned about the beauty and simplicity of the 6-word story.  We'll be using this as a summarizing strategy for chapters as we prepare to read realistic fiction in the coming weeks.  Today, students were free to choose their own topic and write something that was on their mind today, but do so […]
Please paste the link to your slice of life blog post in the comments below!