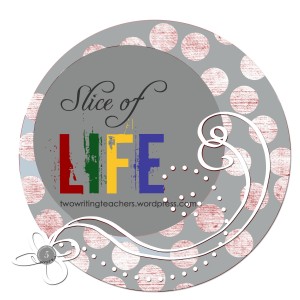 It's been five years,
and I still
think about you.
I can see
your green
work pants
and white T-shirt,
your suspenders
and combed hair.
I hear your
booming voice
and infectious
laughter.
The way you'd
always manage
to rib me
in the
loving way
only a grandfather
could.
Just recently,
on Calder's
birthday, I shared
pictures of him
when he
was little.
There's one
picture we have
of you two
together.
You'd love
to watch him,
hear him.
I can imagine
the way you'd
laugh at him
talking about
what he'd fill
in each of his
four stomachs,
if he had four
stomachs that is.
And my daughter,
you'd dote
on her and
bounce her on
your good knee.
You'd let her
rub her chubby hand
on your scratchy cheek,
and you'd
laugh with that
sparkle in your
eyes.
We miss you,
Grandpa.
Today,
we celebrate
in your honor.
Happy Birthday!
This post was written as part of a monthly challenge sponsored by Two Writing Teachers, to encourage writing and community.
The goal is to write a Slice of Life entry each day throughout the month of March.