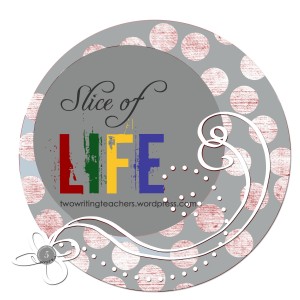 Everyone is tired and getting ready to enjoy a week of relaxation for spring break. Many are leaving early. Many are staying home. Add to the fact that our third marking period is coming to a close and we're finding ourselves in crunch time to get everything in – and it's a recipe for busy teachers and busy students.
Today, I took about 10 minutes at the start of the hour to hand back papers, offer a few suggestions on their assignment and point them in the right direction. They had the next 45 minutes to use independently. As I worked while they worked, I overheard conversations (some on task, some not), and I saw the real work ethic of kids come out. There were a few who spent too much time chatting (even with reminders) and those who found the zone and powered through.
When I sit back and think about what stresses me out, more often than not, time is a huge factor in that equation. If I just had more time, I'd be fine. Today, I'm reminded that my students also feel the crunch of time when it comes to juggling their homework with practice schedules and family functions, not to mention downtime to let everything marinate and make sense.
I hope to be more mindful of this fact in the coming quarter (and future years) and offer students the opportunity to get into that zone a little more often. Because watching them work, and pausing to laugh, joke, smile, or encourage, before diving back in, is a great way to spend a day!
This post was written as part of a monthly challenge sponsored by Two Writing Teachers, to encourage writing and community.
The goal is to write a Slice of Life entry each day throughout the month of March.