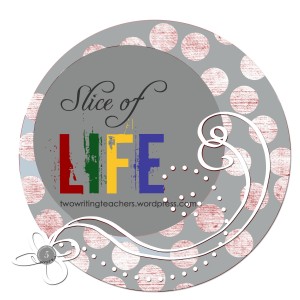 I come from the future sitting here in my comfortable home, hands curled around a steaming mug of coffee as I enjoy my first morning of spring break. Despite the freedom I know I'll find in the coming week ahead, I'm heay-hearted as I write to you today.
My spirit aches with regret that you, my friend, a writ, fell victim to break intoxication. You allowed yourself to bet so caught up, that your internal sensibility to produce a daily piece of work did not rouse you to write your post last night.
Today, from the future, I write with hope that you will overcome this loss and continue forward, telling your story.
This post was written as part of a monthly challenge sponsored by Two Writing Teachers, to encourage writing and community.
The goal is to write a Slice of Life entry each day throughout the month of March.