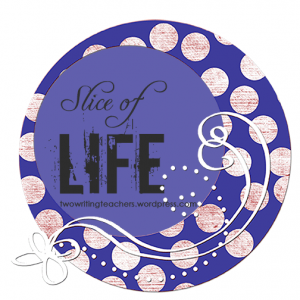 At first glance, this title of this post might cause the reader's mind to jump immediately to snow days spent bundled in warm winter layers and conjure up muscle memories of aching backs and blistered hands obtained from hours of shoveling.  While there certainly are a few flakes of snow swirling around the air tonight, the contents under which I find myself currently buried are certainly not melting away!
Whose idea was it anyway to give writing assignments to both her 7th and 8th grade students?!  Oh, right?  Mine.
Papers.  The blessing and curse of being an English teacher.  Thankfully, I'm looking forward to reading what my students were thinking as they crafted their website reviews and additional chapters of realistic fiction.  I might even enjoy a cup of hot chocolate mid-week to keep me awake into the wee hours of the morning (now that I'm almost a full week sans caffeine!!).  I'm sure there will be back aches from trying to grade papers with my lapdesk on the couch, and a few blisters may appear after hours days spent grasping my red pen.  But in the end, just as the snow banks recede and the temperatures rise, so too, will time pass by and my students soon be gone.  And as sure as the spring will bring budding trees and flower blossoms, I have a feeling that after digging out from all this "white" – I'll witness some growth along the way as well.