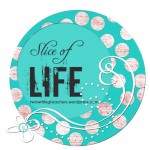 I sit in an empty house,
and the
silence
is
beautiful.
I've read, written,
prayed,
and
poured
my whole heart
into
this
day.
  This post was written as part of a monthly challenge sponsored by Two Writing Teachers, to encourage writing and community.
The goal is to write a Slice of Life entry each day throughout the month of March.