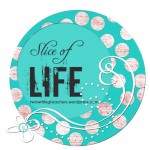 Listening, I stopped and thought about what I had just heard.  Pausing for that moment and reflecting on the words was just what I needed at that particular moment.  It forced me to think.  To contemplate.  Then, while working on it in the back of my mind, I finished the project I was working on before gathering myself up to head to bed.
I climbed into the comfortable folds ready to melt into relaxation.  But I leaned over and tugged my journal out from under the Bible by my bed.  I had a job a to do.  Starting at the beautifully crafted book, I resisted the temptation to go back and read the few older entries as I knew I would only be doing so as avoidance.
So I wrote.
Among other thoughts and ideas, I can up with this list:
listen
wait
hope
laugh
celebrate
ask
pray
whisper
save
forgive
work
love
patience
Today, I'm striving to resist my natural inclinations and be more purposeful and intentional about the things I'm thinking, saying, and doing.   
This post was written as part of a monthly challenge sponsored by Two Writing Teachers, to encourage writing and community.
The goal is to write a Slice of Life entry each day throughout the month of March.