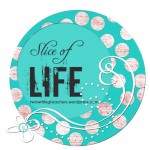 Dread pulled me from my sleep this morning.
I had forgotten to post yesterday.
A simple task, the post having been considered and tweaked in thought throughout the day.  I had returned home, tired and simply turned in.
Yet, I return today, writing no longer (if ever) for a physical prize.  I write, instead, always, for the gift of captured memories and recorded conversations.  I write to realize secret hopes, and fears I wish I'd forget.
Today, I remember.
Today, I write.
This post was written as part of a monthly challenge sponsored by Two Writing Teachers, to encourage writing and community.  The goal is to write a Slice of Life entry each day throughout the month of March.