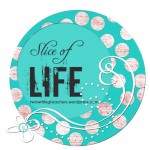 Believe me when I say that I
Love the give and take, the push and pull of the
Everyday writing this
Slice of life story challenge
Stirs within me.  And yet,
I find myself struggling this year.
Notwithstanding, I will
Give myself permission to write and
Share as much as I possibly can.
This post was written as part of a monthly challenge sponsored by Two Writing Teachers, to encourage writing and community.  The goal is to write a Slice of Life entry each day throughout the month of March.