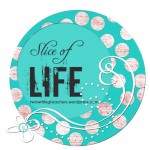 I wrote this poem yesterday as part of a Professional Development workshop with Penny Kittle. We were invited to personify an emotion, inspired by the talented Taylor Mali.

Hope landed on my porch today,
small and strong,
his wings tucked neatly into his
red breast.
All around him was evidence
that he may, in fact, have arrived
too soon.
Yet, there he perched.
Hope.
Though Winter's chill
has lingered long after
her holiday invitation,
I enjoy the sight of the
two together.
I watch, and the breath of my whisper –
both hello and good-bye –
clouds a patch of
my small kitchen window.
This post was written as part of a monthly challenge sponsored by Two Writing Teachers, to encourage writing and community.  The goal is to write a Slice of Life entry each day throughout the month of March.