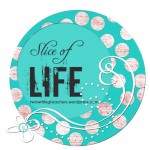 Twelve hours ago
we left home for
a fun-filled day of
Easter egg collection,
literary affection,
birthday cake confection,
familial connection,
and theatrical perfection.
Seems like the day
has headed in a
fabulous direction!
This post was written as part of a monthly challenge sponsored by Two Writing Teachers, to encourage writing and community.  The goal is to write a Slice of Life entry each day throughout the month of March.