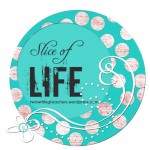 I ask myself often
if it's worth risking
everything.
I wonder and pray.
I question and consider.
Will things really be
different?
Or will this longing
still lurk in the
shadows?
This post was written as part of a monthly challenge sponsored by Two Writing Teachers, to encourage writing and community.  The goal is to write a Slice of Life entry each day throughout the month of March.