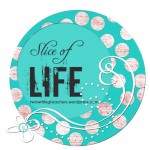 Today I am so thankful for the countless ways in which my friends and family showered me with blessings in celebration of my birthday.  In no particular order, here are a few highlights and things for which I'm thankful for today!
Health

My sassy new scarf (thanks, Babe!)

A beautiful bunch of potted calla lilies

That I-can't-contain-my-excitement look Calder got when I was being silly on the car-ride home tonight

Faith

Sweet hugs and birthday love from my favorite six-year-old

Squeals of giggling this evening when my favorite four-year-old remembered it was my birthday! 🙂

Happy Birthday serenades by students
Birthday wishes from current students, former students, and thoughtful kids I've never ever had in class!
Hope
All the wonderful posts in Facebook-land
Dipping French fries in a frosty during dinner!
Watching my daughter be both nervous and fierce at the same time during gymnastics tonight!
A gorgeous bouquet of fresh cut flowers
Courage
This post was written as part of a monthly challenge sponsored by Two Writing Teachers, to encourage writing and community.  The goal is to write a Slice of Life entry each day throughout the month of March.