Archives by date
You are browsing the site archives by date.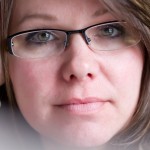 Today, I shared smiles and sweet kisses, curled my hair and felt the warmth of friendship and flowers despite the click of sleet that splattered across the deck that longs for summer's sun. An clear day on the calendar was my gift and an evening at home was yet another blessing. As I celebrate the […]
Just before climbing into a much-needed shower tonight, I put the finishing touches on yet another furniture makeover project.  In the past few weeks I have painted our unusable fireplace, four dining room chairs, a sideboard, a small tabletop lazy Susan, and now, an old sewing table I rescued from the side of the road […]
In November, my daughter was diagnosed with Alopecia Areata, and since then I have heard it mentioned, referenced and met advocates more than ever before.  It's like when we were facing infertility nine years ago, and suddenly I was surrounded by pregnant people in every movie theater or grocery store, and comforted by similar stories […]
My name is Amanda, and I'm a recovering Groupon addict. Around the holidays, I spent far too many wee hours searching anything and everything for great ideas and experiences we could do with the kids, but when I made the impulse purchase on the lift tickets and rental equipment, I was actually thinking it'd […]
For two weeks, my manicured nails have flashed their redness as I swipe a stray hair from my face or wipe a tear from a tiny eye.  My typical plain hands have been temporarily transformed.  And yet, the increasing gap of non-color prompted me to call for an appointment earlier this week…unfortunately, our schedules […]
The lack of goodbye as kids bolt out of the car and run into school with their friend. The sun slicing the sky and warming my face as we drive. The crowds. The driving around in search of a simple parking spot. Watching how amazing the student cheering section was at the semi-final game! When […]
Mornings of laughter, make great days. Great friends.  Hot coffee.  Fruitful conversation. Fruitful afternoon spent transforming old furniture. Old sweats and favorite blanket. G'night!  
He's said it before, and I've thought it sweet. Tonight, he said it again. Leaning his hooded head out the window, while we chatted before going inside, before going about nighttime routines. "It smells like a camping morning." He sniffs. The cool air, the rain-soaked earth, the birdcalls. They all remind us to listen, to […]
She has always had her own unique way of living life.  She makes us laugh, makes us cry.  Makes us pull our hair out sometimes, but always does things her way. Driving to school this morning, we are on the 10th of our 12-mile drive when Seneca pipes up to say, "Ya know when […]
Today, I tackled a project that I anticipated would take a good bit of time, but that I'd be glad to have done.  As I painted, I listened to a few different podcasts, one of which shared the story of two brothers enjoying a bowl of ice cream.  The eldest brother held his bowl […]