Cakes baked,
and cooled
and crumbled.
Frosting added,
ingredients mixed
and rolled
and chilled.
Chocolate melted
and colored
and drizzled
then sprinkled.
Far from perfect,
Golden snitch
cake pops –
completed.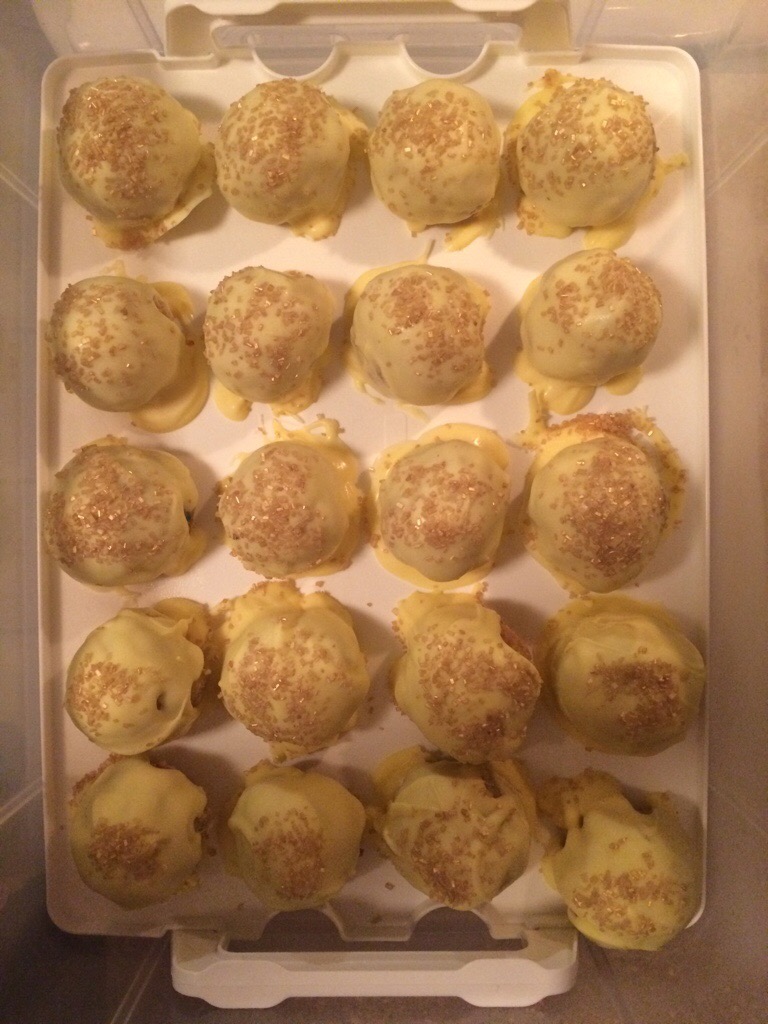 Pans washed,
the dishwasher
finally running.
I glanced at the clock
realizing I hadn't yet posted,
and before I get to what's left to complete tonight, I knew I'd better get to this.