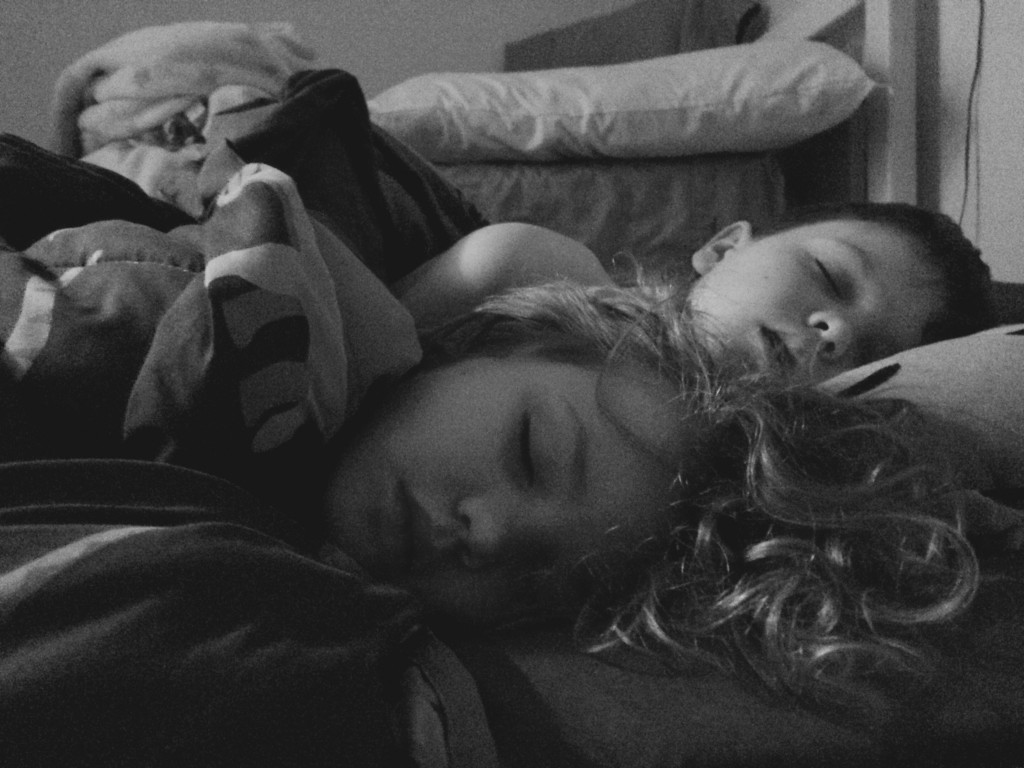 Sometimes I wonder if we're doing this whole parenting thing right.  I worry about the inordinate amounts of screen time our kids get every so often.  I overhear snarky comments and see mean streaks that stop me in my tracks.  Considering their activities, it seems like we should be taking piano lessons or twirling in tutus across a stage.  In the very next thought, I contemplate pulling them from the few activities they actually participate in to leave more time for bike-riding and frog-catching.  Time outside just enjoying childhood.
I wonder if the mere 17-months that separate them will ever really feel like there's an "oldest" and a "youngest" – if they'll ever feel like anything but twins.  Thinking back, they likely expect everything at the same time because that was standard operating procedure for the first several years of their lives.  Same meals, same toys, same bedtime.
After amazing and exhausting weekends like this, where we packed in the fun and put out the occasional fire, it's all we can do to climb into bed at 7pm, me and my two kiddos, leaving Dad to snuggle with Carbon in the other bed.  Our breathing finds a common rhythm, and we rest, recover and grow that much closer.
And when I creep in the next morning, to see them still sleeping, still snuggling, I know that there are a million mistakes I've made and that each one has brought me directly to this moment.  I keep striving to know better and do better.  To put forth my best effort and give me kids a picture of what it looks like to offer grace to someone – even especially yourself.
This post was written as part of a monthly challenge sponsored by  Two Writing Teachers, to encourage writing and community.  The goal is to write a Slice of Life entry each day throughout the month of March.