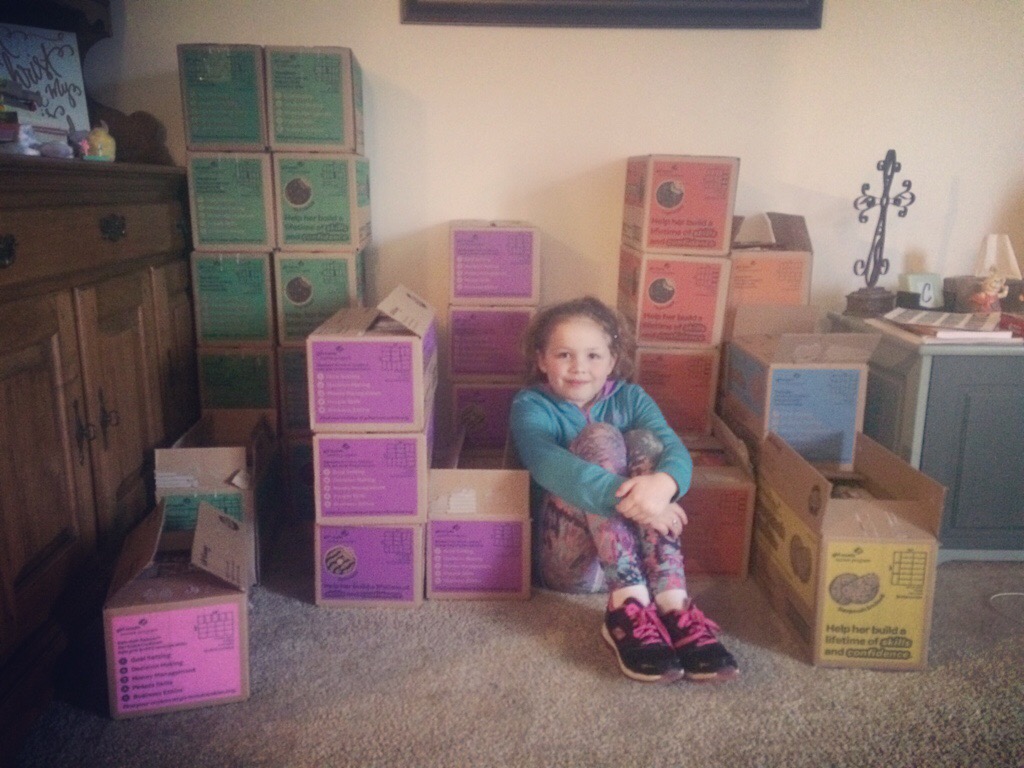 Today was a big day for our little Girl Scout. We picked up bunches of cookies that we'll be sorting and delivering this weekend, and then headed off for a multi-troop overnighter.
I watched as the girls laughed and played. They joked and giggled, making memories as they learn about friendship, confidence, and manners.
We started the evening with yoga, girls of all ages lying on the floor, relaxed and breathing. I thought about how nice it was to decompress after a long week, and an even longer Friday.
I watched her breathe, hands resting in her belly and chest, her little white tank top revealing muscular arms. Her eyes were closed and she breathes deeply, blowing her worries and stress away as instructed.
I watched as she relaxed and when the next instruction was given, she glanced in my direction because she too had been watching me. To make sure she's doing the moves right, to know the position, and to copy it.
We exchanged a glance, smiled and as I closed my eyes I couldn't he'll but be thankful for this reminder to breathe and relax and get myself into the correct posture for myself…and for her.
As the lights are now dimmed and the soft rain of whispers are fading into silence, the length of this day is so very worth it!