Today we were so thankful for the chance to have a double celebration – the first and most of important of which is that joy and hope that comes with Easter.  We had a tremendous service this morning and count ourselves so very blessed to be part of such an amazing body of believers.
The second celebration, and one that coincides with Easter every so often, is my birthday!  Today, we enjoyed a nice snacky-lunch, some mid-afternoon ice cream, and Party Store Pizza for dinner.  We played a few games, spent some time snuggling on the couch, and despite a few squabbles here and there, I am so very grateful for my family and many friends who made today very special.  Among flowers and cards, perhaps my all-time favorite gift, came from my thoughtful daughter!
She had been working on this gift for a while now, and today, I was able to see the results of her hard work!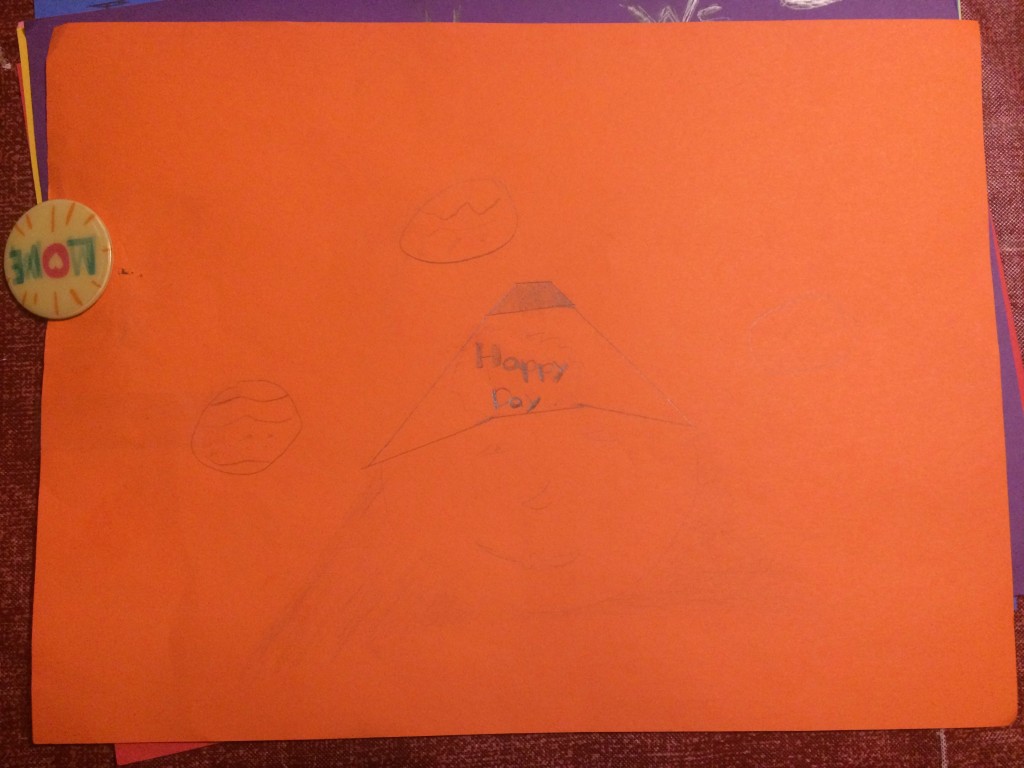 A nice sketch of me complete with a party hat!
"Easter, here we come with a birthday Mom!"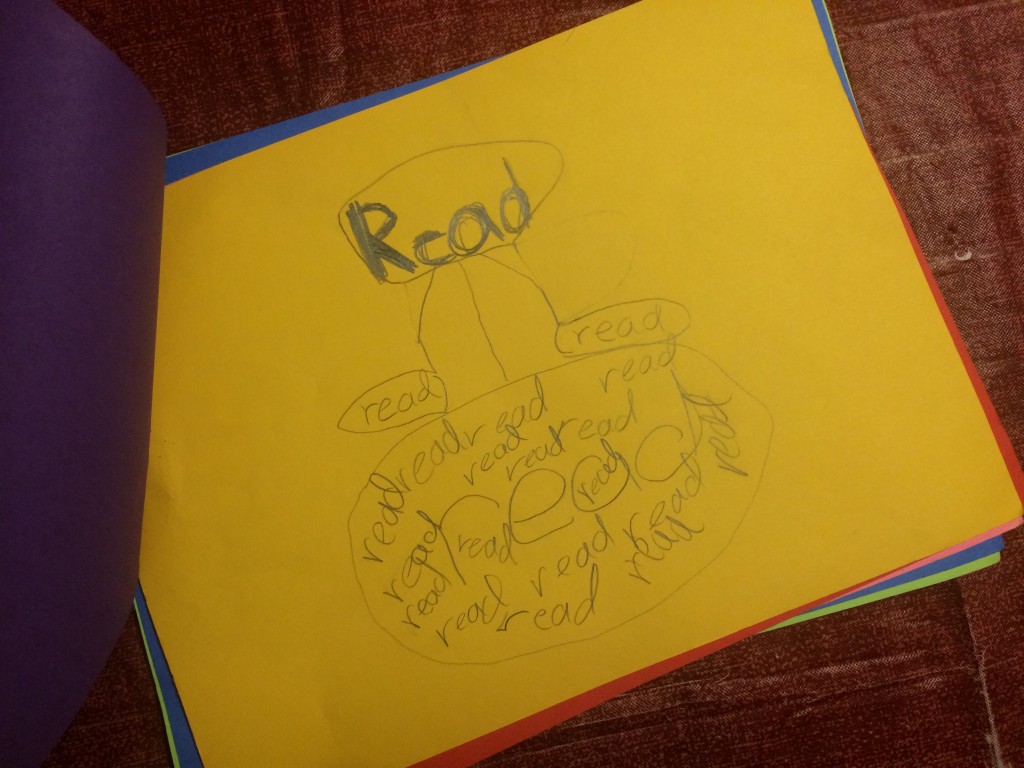 She knows I like to read! 🙂
I think she described this as the Easter Bunny riding an egg-decorated rocket!
Lest we forget the proximity to 40!
Here's where it gets me…
"I love you more than the ripples in the ocean, rivers, and sea together…"
"…and the grass in the gardens."
Seriously, right?!  This will certainly be saved for years to come!
This sweet guy still lets me take goofy pictures with him!
And here's one of the only keepers we were able to get out of our crew this afternoon!  Ah well, it was a fabulous day indeed!