I'm always amazed by how much I liken flying to time travel.  Arriving in Manhattan mid-morning, we checked our bags into storage at the hotel and immediately hit the pavement.  We did a good deal of sightseeing – Times Square, Rockefeller Center – grabbed a fantastic pizza which we devoured and then prepared to get tickets to a Broadway show.
Today, I recorded a voice over for tomorrow's segment and then we headed downtown to catch the ferry to Liberty Island.  It was an absolutely BEAUTIFUL day in the city.  We grabbed a quick coffee and fruit and took the audio tour.  After getting back to Manhattan, we snagged a bagel and checked out a bit of the Financial District before navigating our way back to the Blue Line to catch the train back uptown for today's style session with Brittney Levine.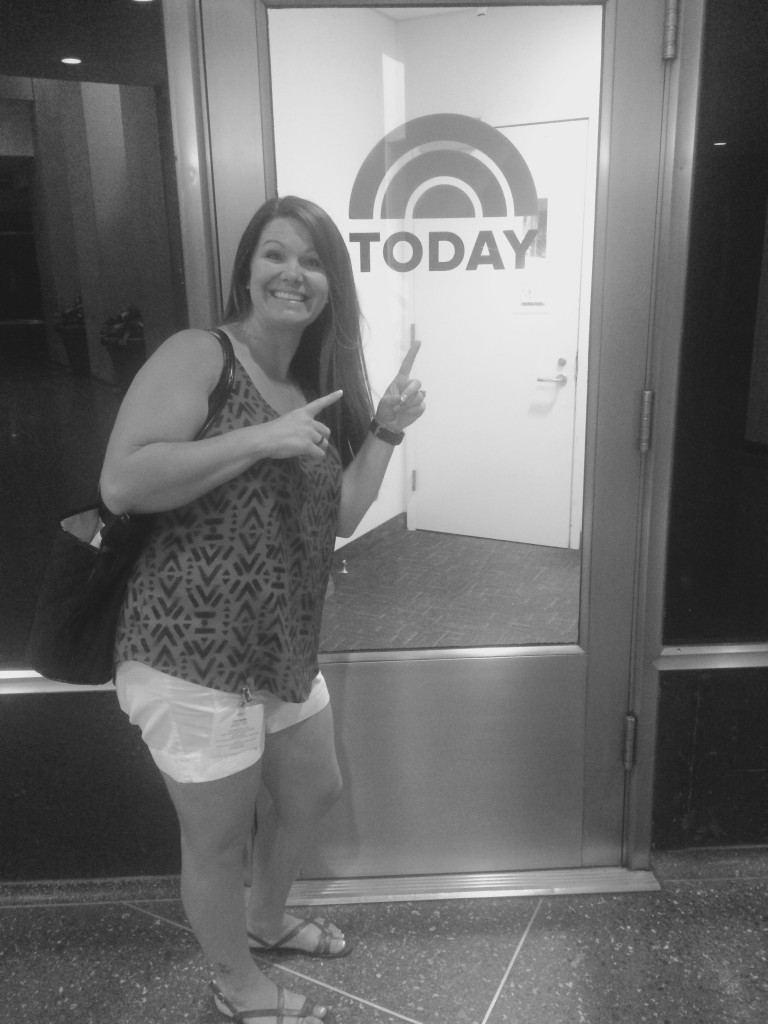 I mentioned it on Facebook this morning, but I must say again how amazingly sweet you all are in your responses to this entire adventure.  There are SO many of you who do more, know more, give more and are just plain more deserving of any and all accolades you can get for the intensely hard task of teaching.  While there are SO many things that could be covered regarding the education and teachers, this entire adventure is all courtesy of Kohls and Adopt-a-Classroom.  Through their partnership, the team called several candidates and low and behold they chose me to feature a back-to-school look that's fitting with the current style trends.  The adorable Brittney Levine will explain the decisions behind the choices!  I'm looking forward to showing off what their amazing team has in store!
The segment will be at 10:30 EST, tomorrow (8/23) on NBC!  
Here's hoping I don't do anything totally embarrassing!!!