We've been in the city for the past two days and have covered some serious ground!  After meeting for my style session on Monday and continuing to go strong, the time has finally come for the main event.  This whole experience would not be possible if not for the amazing people at Adopt-a-Classroom who help teachers everywhere gain financial support for their classrooms.  Through their partnership with Kohl's, they provided lists of names to NBC and the producers of the TODAY show in search of a teacher to participate in this Back-to-School segment.
Despite the fact that I can feel the New York sun on my face and hear the bustling sounds of the city, I can still hardly believe I'm here!
Here I am looking as "blank canvas" as I possibly can so the professionals can work their magic! 🙂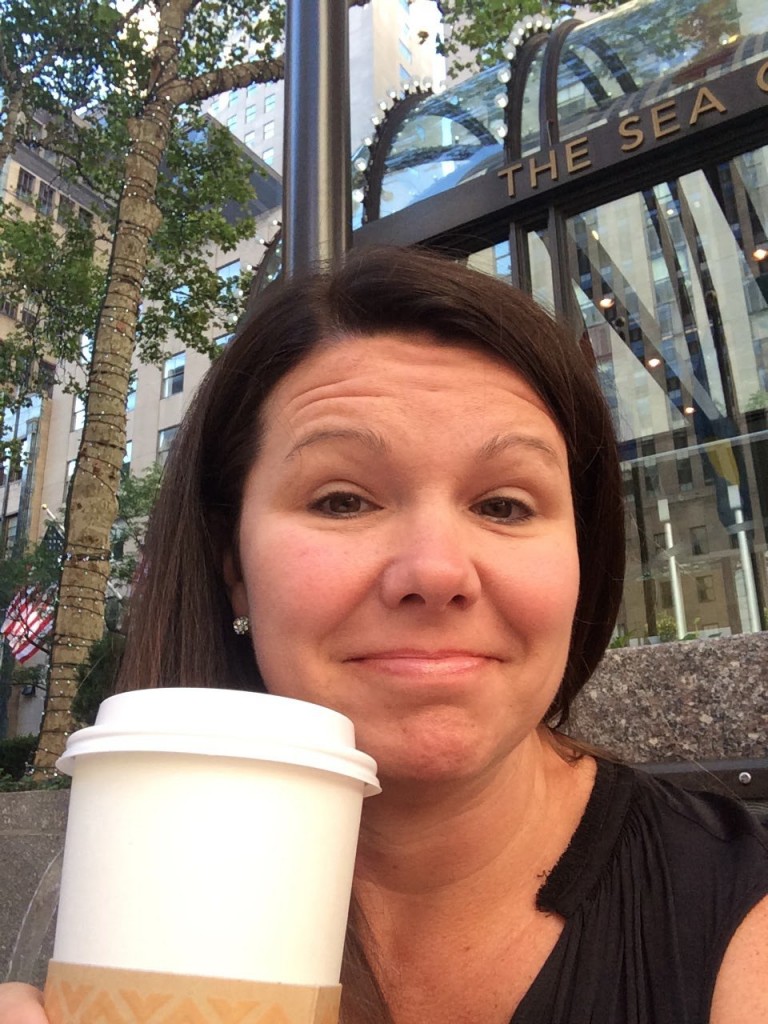 Walking by the plaza…you know, it's just the Final Five!  We had a copy of People magazine with us just in case, but I never did get their autograph.  I did get to talk to Laurie Hernandez though when I headed into the studio!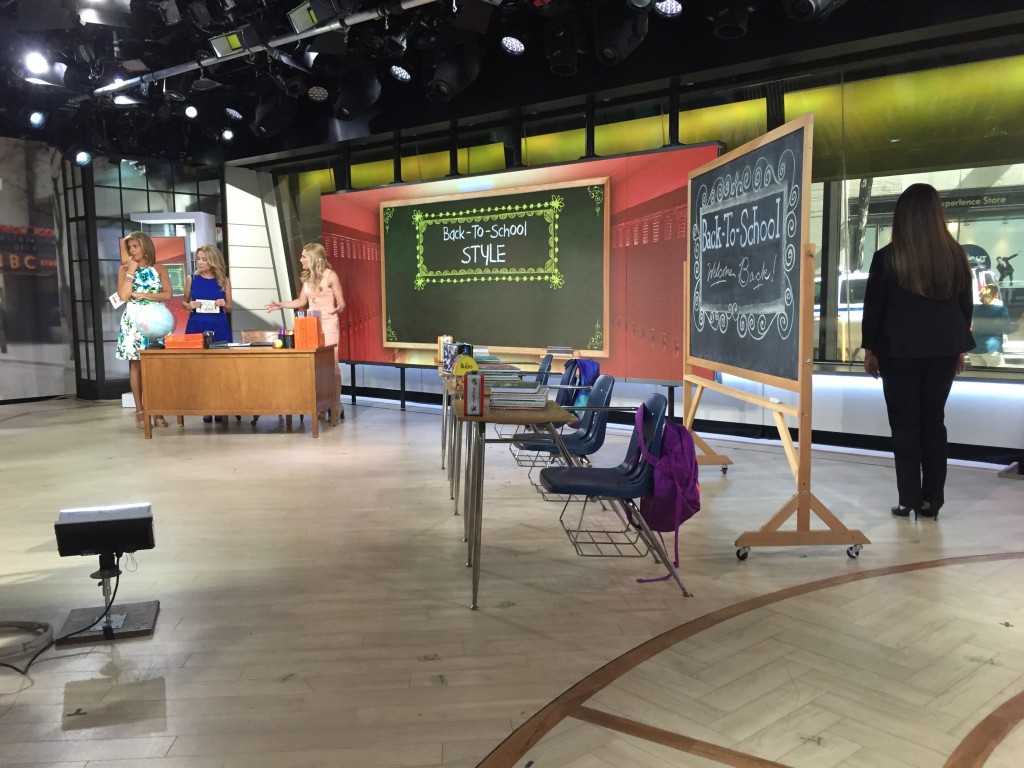 Praying I didn't fall…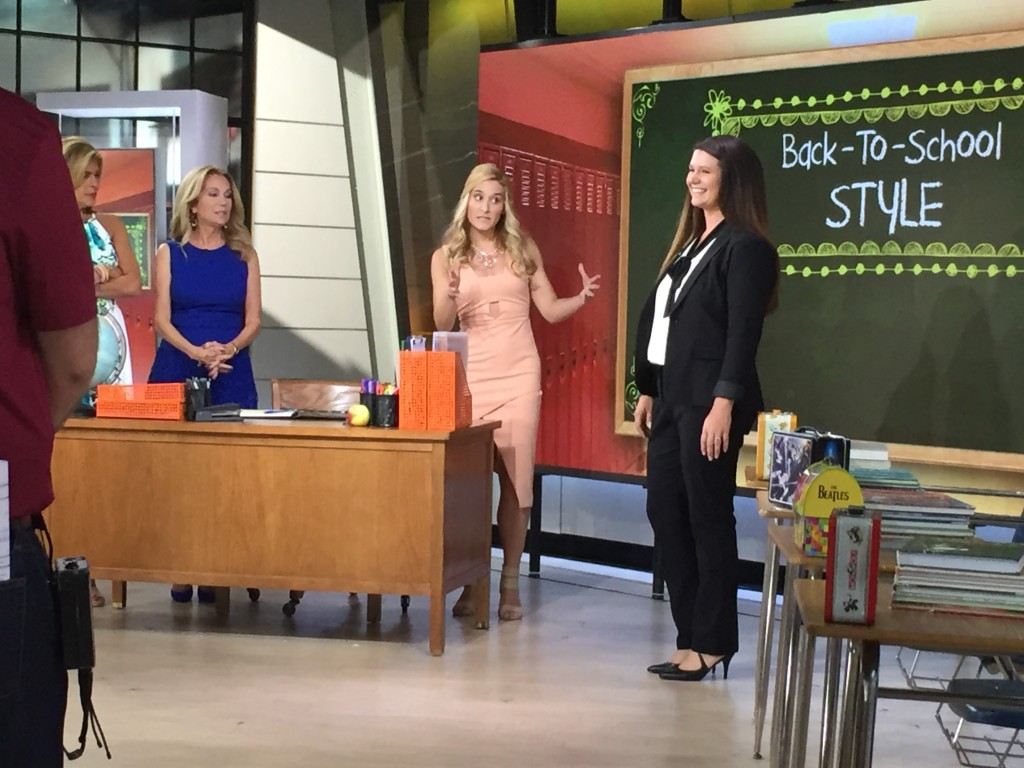 Student models?!  What?!  Oh my goodness!  Sorry I didn't scream until after the cameras stopped, Sandy!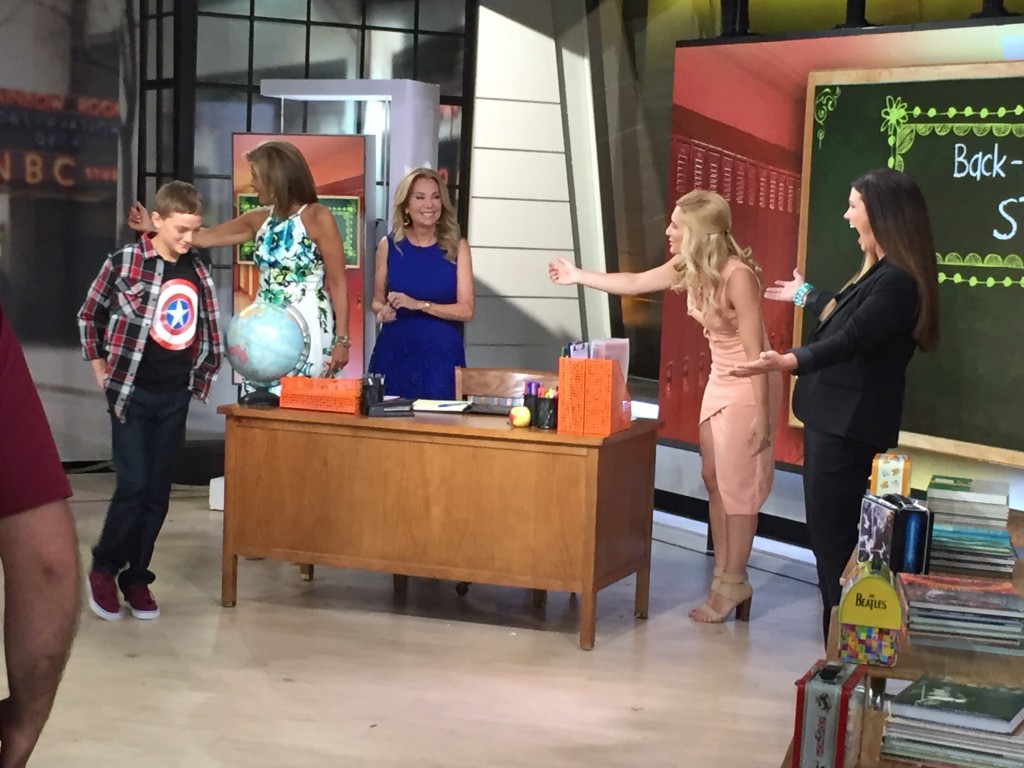 I couldn't stop thinking, Oh my gosh, these kids are in Manhattan!  Oh my gosh, they got to come to New York!
The secrecy all makes sense now!
Quick pic!
This is one for my scrapbook indeed!!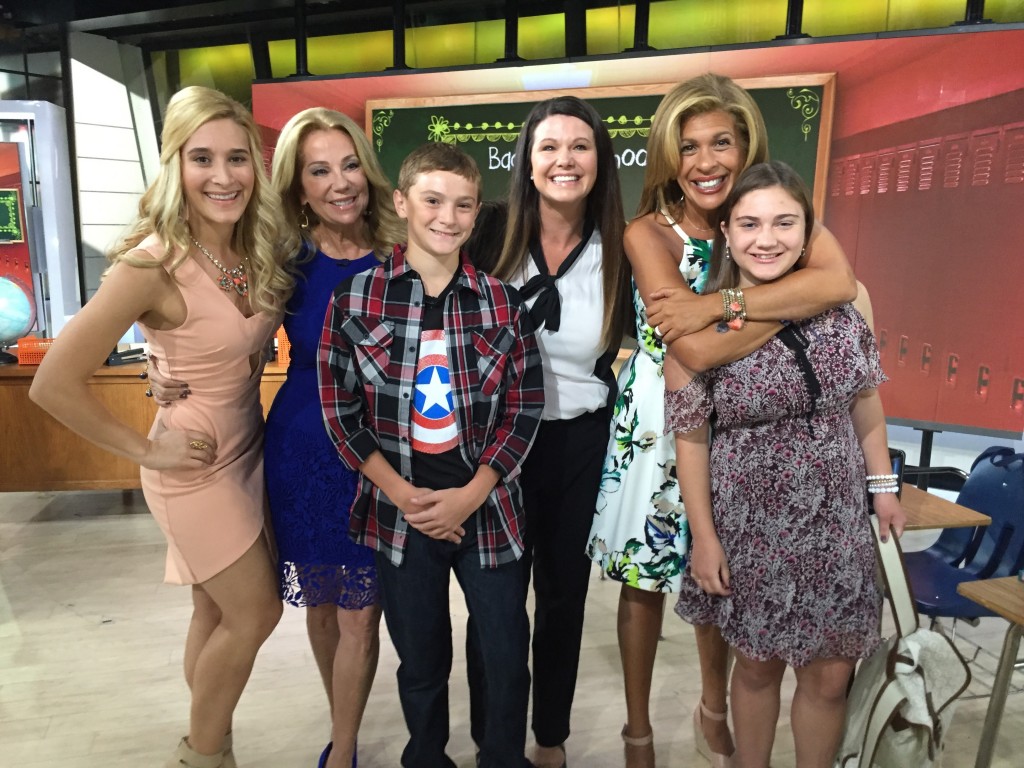 So thankful for the moms who made the trip with their kids! 🙂
Style expert Brittney was busier than I realized – outfitting not just me, but Cade and Ruthie as well!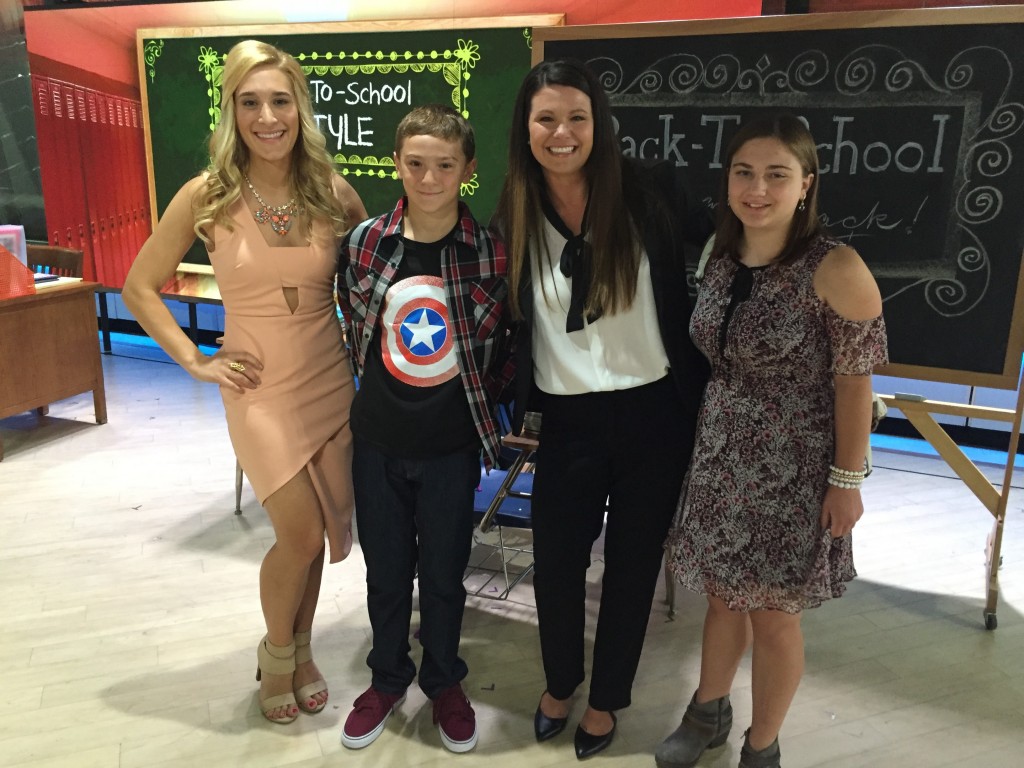 Selfies with Hoda – who'd have thought?! 🙂
While I'm posting this on the day it all happened, I'll be honest, I'm actually writing it much later.  I've had some time to think about this whole experience and the events that followed and I am quite certain this is a once-in-a-lifetime experience that neither my students nor I will ever forget!
I am so very humbled by all the encouragement I've received from friends, family members, colleagues, current and former students.  There are so many teachers who could have (and should have) had this opportunity.  Thank you NBC, TODAY Show, Kathie Lee and Hoda, Kohl's, and Adopt-a-Classroom for your kindness and generosity!