This isn't an easy post to write.  A few weeks ago, I learned of an elementary teaching position within our district – one that would allow me to teach on the same schedule as my own kids.  For a few years I have been thinking I needed to change things up for both personal and professional reasons.
So I applied.
With the excitement surrounding the start of the year, not to mention the work to accomplish, time passed.  In the few weeks we were together, my middle schoolers helped improve our classroom, shared some stories of personal struggles and strengths.  We laughed and celebrated our homeroom School Spirit!  We made plans for new items we would add to our classroom, we wrote and read stories.
Love this kiddos sense of humor!  He watched for weeks and finally rearranged my "READ" into his last name! 🙂
As it turned out, I told my students about the upcoming change on Monday thinking I would have a few weeks.  However, I had to amend that statement the following day as I would be observing in the classroom at the end of the week and taking over the following Monday.
So that was it.
Announcement that I'm leaving on Monday.  Today's my last day on Tuesday.
It hit us all hard.
Which made leaving them so hard.  Especially when there wasn't enough time to really say a proper good-bye.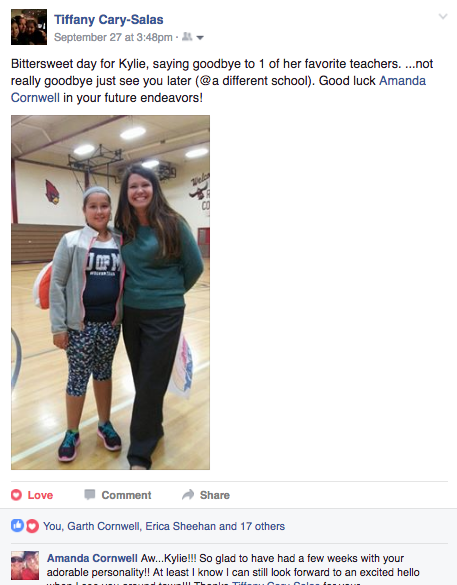 I packed and rearranged and prepared for the move Friday, Saturday and Sunday morning…
The final view of my room at the middle school.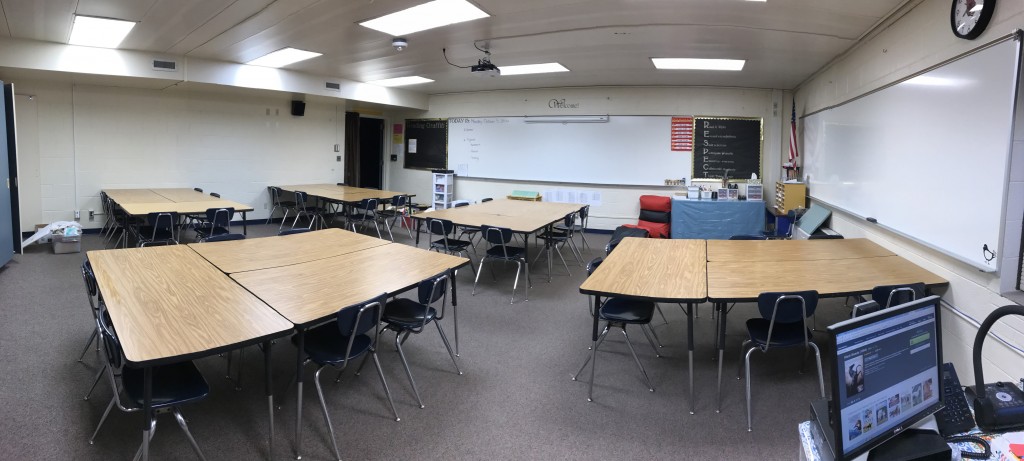 Yet, this change that I sought will be good.  Despite the hours of moving out of classroom I'd called home for the past ten years and prepare for a grade level I have never taught, it's a change I made with the future in mind.  My new room at Westwood.
One tired puppy, sat in our library as I continued to work!
Sixteen hours later, I'm ready to start third grade!!