General
Click here to learn more about what's happening around the Portland Middle School!
As I sit and wait for warmth, I'm reminded of the many movies I've watched with my sweet cousin. Premieres where we've waited in line, some where we've purchased tickets to two showings only to be a blessing and surprise strangers with free tickets. I think of many nights I've met my aunt for romantic […]
We walked in the door and the mid-afternoon sun was casting long golden shadows through the vertical blinds. It had been a busy afternoon despite only two stops, and Garth was ready to take his medicine and have a good nap. The kids and I set out to find some semblance of cleanliness after our […]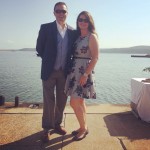 These years the cheers, laughter and tears, the sibling fights and sleepless nights have added and doubled and totaled much more than ever I dreamed to ask God for. "We're a team!" we've declared to our offspring, and teams have a way of just doing what needs doing. Day five of his battle against fever […]
. Today, my baby gave his first "talk" at the science fair.  He was nervous and uncertain he even wanted to do it, but he persevered and I couldn't be more proud of his accomplishment.
No. Words. Left. To. FILL This EMPTINESS.
I've always had a special place in my heart for words. As a kid I would write stories and give journaling my best effort, though I hated the predated diaries because I would inevitably miss a handful of days and feel taunted by those blank pages. When I read a well-crafted statement, it's like the […]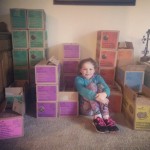 Today was a big day for our little Girl Scout. We picked up bunches of cookies that we'll be sorting and delivering this weekend, and then headed off for a multi-troop overnighter. I watched as the girls laughed and played. They joked and giggled, making memories as they learn about friendship, confidence, and manners. We […]
Cakes baked, and cooled and crumbled. Frosting added, ingredients mixed and rolled and chilled. Chocolate melted and colored and drizzled then sprinkled. Far from perfect, Golden snitch cake pops – completed. Pans washed, the dishwasher finally running. I glanced at the clock realizing I hadn't yet posted, and before I get to what's left to […]
Today was the annual Day of Music, which meant I got to ooh and ahh over the adorable vocal stylings of my sweet singers. And while that was certainly fun, our enjoyment of music didn't stop there. Tonight, I was thrilled to spend the evening worshipping God and celebrating the gift of melody and harmony […]
Today, I job shadowed Mrs. Cornwell to learn more about being a teacher. I learned a lot from her and I think that being a teacher is still something I want to do. Mrs. Cornwell had me work on a few projects, and help her in the classroom. I also had the chance to observe […]